Trust Attorney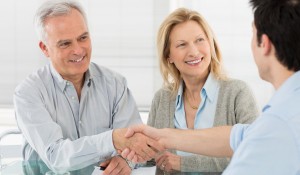 Our trust attorney is ready to assist you in developing an estate plan tailored to your specific needs. Whether you have a simple or complex estate, we can design a plan that caters to your needs. A trust is one of many ways we can create a strong legal foundation for you to protect yourself and your family.
What is a Trust?
What is a Trust? A trust is a fiduciary arrangement that allows a third party, called a trustee, to hold legal title to assets on behalf of another person, the beneficiary or beneficiaries. In many cases you can be the trustee of your own living trust, keeping full control over all property held in trust. The property within the trust is sometimes referred to as the trust res, or the trust fund. In some instances you may not be the Trustee, in others you may. Trusts can be arranged in many ways and can specify exactly how and when the assets pass to the beneficiaries.
Trusts are usually done to avoid probate, which can be an extraordinarily messy and very expensive. Further your beneficiaries may gain access to these assets more quickly than they might to assets that are transferred using a will. Additionally, trusts may be used to lower or avoid estate tax and inheritance tax. Having your assets in a trust can save your family time, court fees, and the headache that come with the probate process. In addition, it provides your family with additional privacy.
Revocable Trusts and Irrevocable Trusts
We believe that every adult needs an estate plan of some type, even if the estate is small. We can develop and administer these documents for you, whether the plan is a simple will, living will and medical power of attorney and general powers of attorney, or a sophisticated estate tax and inheritance minimization structure.
Depending upon the size and nature of your estate, your estate plan may need one or more of the following:
• Revocable Trusts,
• Irrevocable trusts,
• Living Trust, Family Trust or Inter Vivos Trust
• Testamentary Trust
• Irrevocable Life Insurance Trusts / ILIT Trust
• Qualified Terminable Interest Trust / QTIP Trust
• Asset Protection Trust
• Family Limited Partnerships,
• Charitable Remainder Trust,
• Special Needs Trusts,
• Unitrusts,
• Generation Skipping Trust / GST Trust
• Individual Retirement Account Trust / IRA Trust
• Pet Trusts,
• Charitable Lead Trusts,
• A Private Family Foundation, or
• Other Important Estate Planning Tools Unique To Your Needs.
The best estate planning attorneys generally use two types of trusts, a revocable trust and an irrevocable trust when making an estate plan. A good trust lawyer can establish the proper trust agreement which will be the cornerstone of your estate plan.
Living Trusts and Wills
Setting up a Trust for estate planning purposes generally also includes creating a will. Wills and Trusts work hand in hand in a good estate plan. When establishing a trust, a trust attorney ordinarily uses a pour over will to ensure that all of your assets are distributed by the terms of the trust as intended. This particularly true for a family trust such as a revocable living trust or inter inter vivo trust. Contact us today to learn more about the difference between a will and a trust.
Michigan Trust Lawyer
At Atlas Law, PLC our trust lawyer takes estate planning very seriously. We have exceptional resources in helping you determine and address your estate and trust planning needs. We believe that each client should receive a complete estate plan. As such, many of our estate plans include a living will, durable power of attorney, medical power of attorney and pour over will.
Our trust lawyers serve all of Southeast Michigan, including Wayne County, Oakland County, and Washtenaw County. They will develop an estate plan to express your wishes regarding your person and your property, and he will help assure that those wishes are honored by assisting, as necessary, in the administration of your plan.
We offer free consultations and flexible appointments to meet your needs, including weekends and after hours appointments.
We will even come to you!
To learn more about your options, call our Michigan lawyer at (248) 773-5555.
Want to learn more?
Check out our free estate planning resources
including checklists, books and more!