Probate Attorney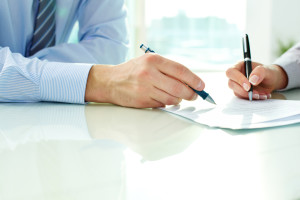 Our probate attorney can help you navigate the legalities of the probate process. We will help you properly administer the probate estate, or supervise the conduct of others who are administering a probate estate.
A death in the family is difficult to handle by itself, let alone dealing with the related legal matters. Dealing with both is overwhelming. In addition, the death of a loved one often creates some very difficult family dynamics. Our probate lawyer understands these dynamics, and strives to counsel you in the probate process with skill and sensitivity.
Probate Court & the Probate Process in Michigan
Our five star rated law firm can help you properly probate an estate, or supervise the conduct of another person who is already acting as executor or personal representative.
Administration of an estate can take several different forms, depending on whether there is a Will or not a Will. The probate process can be informal and simple, or formal and complex. In a complex estate their will be court supervision and you will be required to file of a significant number of documents with the probate court. If there is a Will, then it must be probated. In every estate, however, you must:
Locate and value all estate assets
Notify the proper parties of the probate administration
Prepare inventories
Identify and handle creditors
Analyze your options
Transfer estate assets to the proper beneficiaries
Prepare and file tax returns
You must also assess possible estate tax and inheritance tax, and, if available, analyze the opportunity to minimize such taxes. For more, see our Guide to Probate in Michigan.
Michigan Probate Lawyer
At Atlas Law, PLC, we are familiar with probate court and know how to navigate the probate process. Our Michigan office serves all of Southeast Michigan and Ann Arbor, including Oakland County, Wayne County, Macomb county and Washtenaw County. If you have probate law questions or need assistance with a probate call us now.
We offer free consultations and flexible appointments to meet your needs, including weekends and after hours appointments.
We will even come to you!
To learn more about your options call our Michigan lawyer at (248) 773-5555.