Probate, Estate Planning & Trust Attorney
Our law firm blends outstanding legal vision with our own brand of warm hospitality and impeccable service to provide each of our clients with a uniquely personal experience. Our firm possesses a tremendous knowledge base, but it is our dedication to service that truly sets us apart. Our Michigan attorney can help you with a broad range of services including estate planning, wills, trusts, probate, lady bird deeds, health care surrogates, living wills, special needs trusts, and financial powers of attorney–to name a few.
Call today for your free consultation

(248) 773-5555
Virtual Consultations Available!
You Are Our First Priority
Atlas Law is unique in that we engage our clients in a real and personal way. We offer responsive and professional service, while delivering superior legal results. Developing long-term trusting relationships is the cornerstone of Atlas Law's practice. Many companies boast about their client service but few deliver as promised. At our law firm, great service is not a sales pitch – it is our profession. Our lawyer goes beyond what is expected to earn your trust. Everyday, we aim to make our clients' lives easier so they can focus on more important things such as family.
Free Estate Planning Resources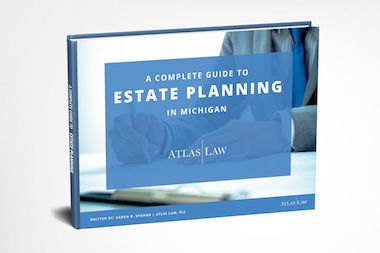 Learn about important documents including wills, trusts, ladybird deeds, medical powers of attorney, financial powers of attorney, and much more.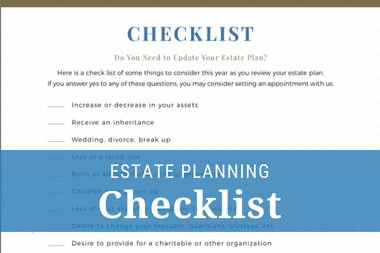 Does your estate plan need updated? Take a look at this list of important events to see if it is time to revise your will or living trust.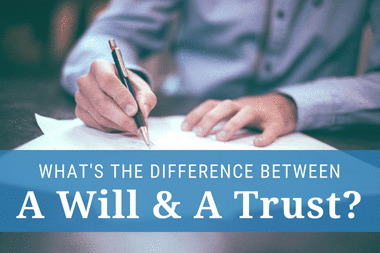 Everyone should have an estate plan. To determine which type of estate plan is best for you, it helps to understand the basics of each.
We Are a Five Star Rated Law Firm!

Michigan Probate & Estate Planning
Let Us Help You!
Atlas Law is a premier estate planning, trust, and probate law firm that serves individuals and families throughout Michigan. Our experienced lawyer has an office in Plymouth, and serves serve all of Southeastern Michigan, including Northville, Novi, Canton, Farmington, Livonia, Westland, and more. We develop tailored, custom-made legal solutions to accomplish your specific goals and can create a plan to protect your assets from the delay and expense of probate court. Additionally, we deliver estate plans designed to protect those closest to you and ensure your final wishes are carried out in your absence.
Free Consultations!
598 N Mill St, Plymouth, MI 48170
(248) 773-5555
CONTACT US!