Highly Rated Michigan Law Firm
The Attorneys at our Michigan law firm go the extra mile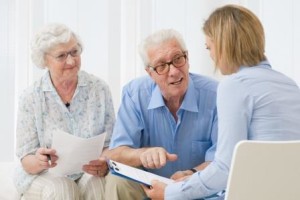 everyday for you.  Our lawyers do not aim to meet your expectations, we strive to exceed your expectations. Our attorneys can help you with a will, trust, or other estate planning needs. Our firm can also help you with your probate, elder law, bankruptcy, or small business issue.  We offer free consultations and flexible appointment scheduling. Need a weekend or after-hours appointment? We are happy to accommodate you!
Our dedication to delivering premier legal services is evident by the positive feedback we receive from our clients. We have 5-star rating on Google, Avvo, Facebook, and Yelp. Below is a sample of the reviews we have received from our past clients.
Bravo Attorney Shahan! 5.0 stars

When it's time to seek a top attorney for all of your probate, business litigation, elder law, and probate matters, your first call should be to attorney Aaron Shahan. With the complexity of today's world, even the "simplest" of cases can present a broad range of issues that need to be reviewed properly by the right experienced lawyer. Aaron has definitely earned my referrals and has obtained favorable results not only for myself but for clients referred. I strongly urge anyone seeking top rate representation to call attorney Shahan.
Excellent Experience with Aaron Shahan

I contacted Aaron Shahan not knowing what steps I needed to take or what to do. Aaron stepped in right away, met with me and took notes. As soon as the court document was sent to me, he got involved quickly and drew up what was needed by the court. Aaron really took the time and care in my case and helped me out tremendously. Without his assistance and persistence, I would have been lost and may have had to pay the money or taken the time off of work to go to court. Because of Aaron's knowledge and expertise, the [the other party] agreed to remove the case from court and all was dismissed. I cannot thank Aaron enough for helping me out in my situation. I will recommend Aaron to anyone who might need help when it comes to real estate issues. Originally posted on Yelp.com.
Highly Recommended

I went through their law firm to do my estate planning. They were amazing. Very knowledgable. I usually don't take the time to write reviews even if I feel the service is great but Aaron and Jillian went above and beyond my expectations that I felt I had to go above and beyond as well. They were prompt and professional. The customer service was so great. I felt so comfortable with them especially with something as personal as my finances. I have recommended them to my family and my friends.
Living Trust

We purposely sought out attorney(s) in Glendale, AZ to setup our Living Family Trust where, using Avvo, we found Aaron and Jillian of Shahan and Hindo. I first emailed Aaron and received and response very quickly. I asked a few questions about the process and the fees where Aaron was very upfront. I felt comfortable where we scheduled our first phone conference call with Aaron. He was very helpful, answered our questions in detail and not high pressure at all. We decided to move forward with Aaron and Jillian as our attorney's. In our second call with Aaron, he went through the Living Trust questions for the setup of the Living Trust. An important point is that Aaron and Jillian perform all fiduciary responsibilities where they contact your financial institutions and fund the trust for you…this is a big plus! At our final in-person meeting with Jillian, she presented our Living Family Trust binder and presented and covered in detail each and every page…this was very helpful having never setup a Living Trust before. Jillian was very thorough and detailed, just what you want as your attorney. Aaron and Jillian made the entire legal process, simple, well communicated where we highly recommend the firm of Shahan and Hindo!
Michigan Probate & Estate Planning Law Firm
Professional legal guidance at its best!

We needed an attorney who could successfully handle delicate interstate family law issues. Mr. Shahan handled our matter professionally, successfully and with the level mind required in family matters. With his guidance we feel well informed and prepared. Originally posted on Avvo.com.
Excellent Service

Aaron went through a complete estate plan while explaining all of our options. We are impressed with his knowledge and expertise. Great experience!
Thank You!

Great legal advice. I was previously operating my business under my own name. I had Aaron (Shahan) set up an S-Corp for me. We will be back to see him soon for a will / estate planning. He was very helpful and made everything very easy to understand. Thanks!
Well Done

Well done Aaron. Thank you for your help with my case and thank you for taking the time to answer all my questions so thoroughly.
Very Professional

Very professional. knowledgeable and resourceful. If you have any estate planning questions or needs, I'd highly recommend Shahan & Hindo. Originally Posted on Yelp.
Great Experience

Aaron went through a complete estate plan while explaining all of our options. We are impressed with his knowledge and expertise. Great experience! Originally posted on Google.
Thank You

I used Atlas law for a not only estate planning , but a number of other legal concerns. Mr. Shahan was very helpful and informative on all my concerns. He worked very hard to make sure I was well taken care of and educated on my issue's so I could make the best decision's. I could not be happier in my decision to seek Mr. Shahan's counsel and highly recommend him and will continue to hire him for any legal matter's I come across in the future. Originally posted on Google.
Aaron has been exceptional to work with! Very professional!. Originally posted on Facebook.
Michigan Probate & Trust Attorney
Request a Free Consultation Today!
Our Detroit Attorneys serve all of Metro Detroit, including Wayne County, Oakland County and, Macomb County, Livingston County, and Washtenaw County. We offer flexible scheduling including weekend and after hour appointments. We even still make house calls!
(248) 773-5555