[fusion_code]PCEtLSBGYWNlYm9vayBQaXhlbCBDb2RlIC0tPg0KPHNjcmlwdD4NCiFmdW5jdGlvbihmLGIsZSx2LG4sdCxzKXtpZihmLmZicSlyZXR1cm47bj1mLmZicT1mdW5jdGlvbigpe24uY2FsbE1ldGhvZD8NCm4uY2FsbE1ldGhvZC5hcHBseShuLGFyZ3VtZW50cyk6bi5xdWV1ZS5wdXNoKGFyZ3VtZW50cyl9O2lmKCFmLl9mYnEpZi5fZmJxPW47DQpuLnB1c2g9bjtuLmxvYWRlZD0hMDtuLnZlcnNpb249JzIuMCc7bi5xdWV1ZT1bXTt0PWIuY3JlYXRlRWxlbWVudChlKTt0LmFzeW5jPSEwOw0KdC5zcmM9djtzPWIuZ2V0RWxlbWVudHNCeVRhZ05hbWUoZSlbMF07cy5wYXJlbnROb2RlLmluc2VydEJlZm9yZSh0LHMpfSh3aW5kb3csDQpkb2N1bWVudCwnc2NyaXB0JywnaHR0cHM6Ly9jb25uZWN0LmZhY2Vib29rLm5ldC9lbl9VUy9mYmV2ZW50cy5qcycpOw0KDQpmYnEoJ2luaXQnLCAnMTI2Mzk1MzA0MzYzOTQ5MScpOw0KZmJxKCd0cmFjaycsICJQYWdlVmlldyIpOzwvc2NyaXB0Pg0KPG5vc2NyaXB0PjxpbWcgaGVpZ2h0PSIxIiB3aWR0aD0iMSIgc3R5bGU9ImRpc3BsYXk6bm9uZSINCnNyYz0iaHR0cHM6Ly93d3cuZmFjZWJvb2suY29tL3RyP2lkPTEyNjM5NTMwNDM2Mzk0OTEmZXY9UGFnZVZpZXcmbm9zY3JpcHQ9MSINCi8+PC9ub3NjcmlwdD4NCjwhLS0gRW5kIEZhY2Vib29rIFBpeGVsIENvZGUgLS0+[/fusion_code]
Ready to Start Your Estate Plan! Here is How!
Make it a Priority!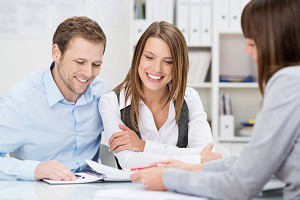 Getting started on your estate plan is easy. The first step is to make it a priority. Life is busy. But an estate plan is the foundation that will protect you and your family in times of trouble. Do not procrastinate too long, or it may become too late. Set a deadline to start and stick to it.
Educate Yourself.




Knowing your options is key to an estate plan. Give us a call! Our attorney will take the time to explain the process and explore your options. Want some information now? Our website is a great resource to learn more about estate planning, including wills, trusts, living wills, powers of attorney, and guardianships for your minor children. Call today to learn more about the difference between a will and a trust.
Want to get started today? Give us a call and we will be happy to answer your questions!
Get Organized

.


For your fist appointment, it is alright to speak in generalities about your assets so you can get some idea of your options. As the process moves forward, however, your attorney will need an accurate snapshot of your assets and liabilities. So start to gathering important information such as your banking and investment account statements, life insurance policies, information about real property you own and other items of value such as collections, antiques, artwork, and jewelry.
Start Thinking About Your Wishe
s
.


Next, start thinking about these question: Who do you want to inherit from you? Your spouse or Children? Siblings? A charitable organization? Who will manage the distribution of your estate when you are gone? Who will help you with your financial or medical decisions as you age?
Your attorney can assist with all of these questions, but you should be ready to discuss these topics.
Contact an Attorney

.


Lastly, call an attorney. While creating an estate plan is easy, the under lying rules governing estates, trusts, and taxes are very complex. Preparing an estate plan is not a DYI project. Get help from a professional. An experienced estate planning attorney can ensure you have a hand-crafted estate plan tailored to your specific needs. More importantly, a qualified attorney can help identify issues that may not be spotted by an untrained eye.
Give is a call and we will be happy to get your estate plan started!
HAVE A QUESTION? WANT TO GET STARTED? SEND US A MESSAGE!