ELDER ABUSE & NEGLECT
The elderly are a particularly vulnerable group because mental and physical infirmities may prevent them from protecting themselves from abuse or from even realizing that they are being abused. Elder abuse can also occur without mental or physical disabilities. Elders who are ill, frail, and depressed are all at risk of abuse.
---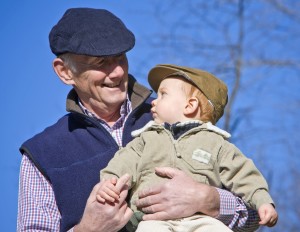 Elder abuse encompasses a wide variety of behaviors, including physical assault, financial exploitation, personal theft, psychological abuse, and neglect. There is no single pattern for abuse. Elderly people tend to be isolated from their communities and generally depend on caregivers, family members, or others for assistance in daily living. This puts the caregiver in a position of trust and power—often with unsupervised control of the unsuspecting elders' financial resources. Elders receiving care may be coerced or even tricked into giving money to others.
---
Warning signs for financial abuse include:
Unexplained or uncharacteristic changes in behavior
Isolation
Unusual bank account activity
Power of attorney abuse
Lost or missing cash, check books, credit cards or ATM cards
Lack of personal amenities—appropriate clothing / grooming items
Changes in spending habits
Unnecessary purchases benefiting a third person
Unusual loans or gifts
Warning signs for neglect include:
Lack of food or water
Lack of medical aids
+  e.g., glasses, walker, dentures, hearing aid, or medications
Lack of necessary supervision
Person confined in bed and left without care
Home is cluttered, dirty, or in disrepair
Home lacks adequate facilities
+  stove, refrigerator, heating and cooling, plumbing, or electricity
Lack of proper medical care
Elder Law Attorney: Getting the Help you Need

Our elder care attorney serves all of Southeast Michigan and Metro Detroit. He can assist you with your elder abuse questions and provide other legal advice. We offer free consultations and flexible appointments to meet your needs, including weekends and after hours appointments. We will even come to you!
To learn more about your options, call us at (248) 773-5555.