Bankruptcy Attorney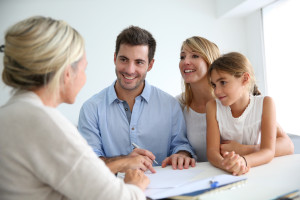 The attorney at Atlas Law, PLC is committed to providing you with the best legal representation in order to help you gain a fresh financial start. Our firm understands the stress and frustration you may be facing during these difficult times and will do our best to make the bankruptcy process as smooth and stress-free as possible.
---
Bankruptcy is usually used as a last resort, after all other attempts to resolve a financial situation have failed. Bankruptcy is not the right step for everyone and there are alternative debt relief options, it is important to meet with an attorney and determine which alternative is best for you. At Atlas Law, PLC you will meet with a Michigan bankruptcy lawyer who will provide representation throughout the entire process.
Bankruptcy can accomplish the following:
• Eliminate or significantly reduce your debts.
• Stop wage garnishments
• Avoid home foreclosures
• Stop creditor calls and collection actions
Types of Consumer Bankruptcy
A personal consumer bankruptcy is a federal legal process created to help you overcome the financial difficulties overwhelming debt can cause. There are two forms of consumer bankruptcy under the bankruptcy code. The first is a Chapter 7, which is a straight liquidation. In a Chapter 7 you pay little or nothing to your creditors. A Chapter 13, which is a reorganization in which you pay back a portion of your debt to your creditors over a 3 to 5 year time period, as long as certain requirements are met.
Chapter 7 Bankruptcy
More commonly referred to as a liquidation bankruptcy. A Trustee has authorization to liquidate certain assets if the assets cannot be protected by an exemption. An exemption applies to different types of assets and is governed by state statutes.
Chapter 13 Bankruptcy
This is a reorganization, which involves a payment plan. A formula based on income, expenses and assets determines the length of the Chapter 13 plan, typically 3 to 5 years, and the amount of the monthly plan payment. At the end of the plan, if the debtor has complied with all requirements set forth in the plan and by the court, the debtor receives a discharge.
---
Getting The Help You Need

Our Michigan bankruptcy attorney offers free consultations and flexible appointments to meet your needs, including weekends and after hours appointments.
We will even come to you!
To learn more about your options call (248) 773-5555